UD Trucks Connectivity Seminar
ReVision Webinar Live Viewing
Thursday, July 11th 2019 13:15 -14:45 
How connectivity is transforming logistics
- Connected trucks usher in a new era of smart logistics -
Satish Rajkumar
(Digital Solutions and IT SVP, UD Trucks)
Chandrika Shetty
(Connected Solutions Director, UD Trucks)
Koichi Mori
(Business Analyst, Connected Solutions, UD Trucks)
×
Takehiro Nakamura
(Senior Vice President, General Manager of 5G Laboratories, NTT DOCOMO)
×
Kazuo Shimizu
(Automotive Journalist、Advisor of ReVision Auto&Mobility)
View the Video Here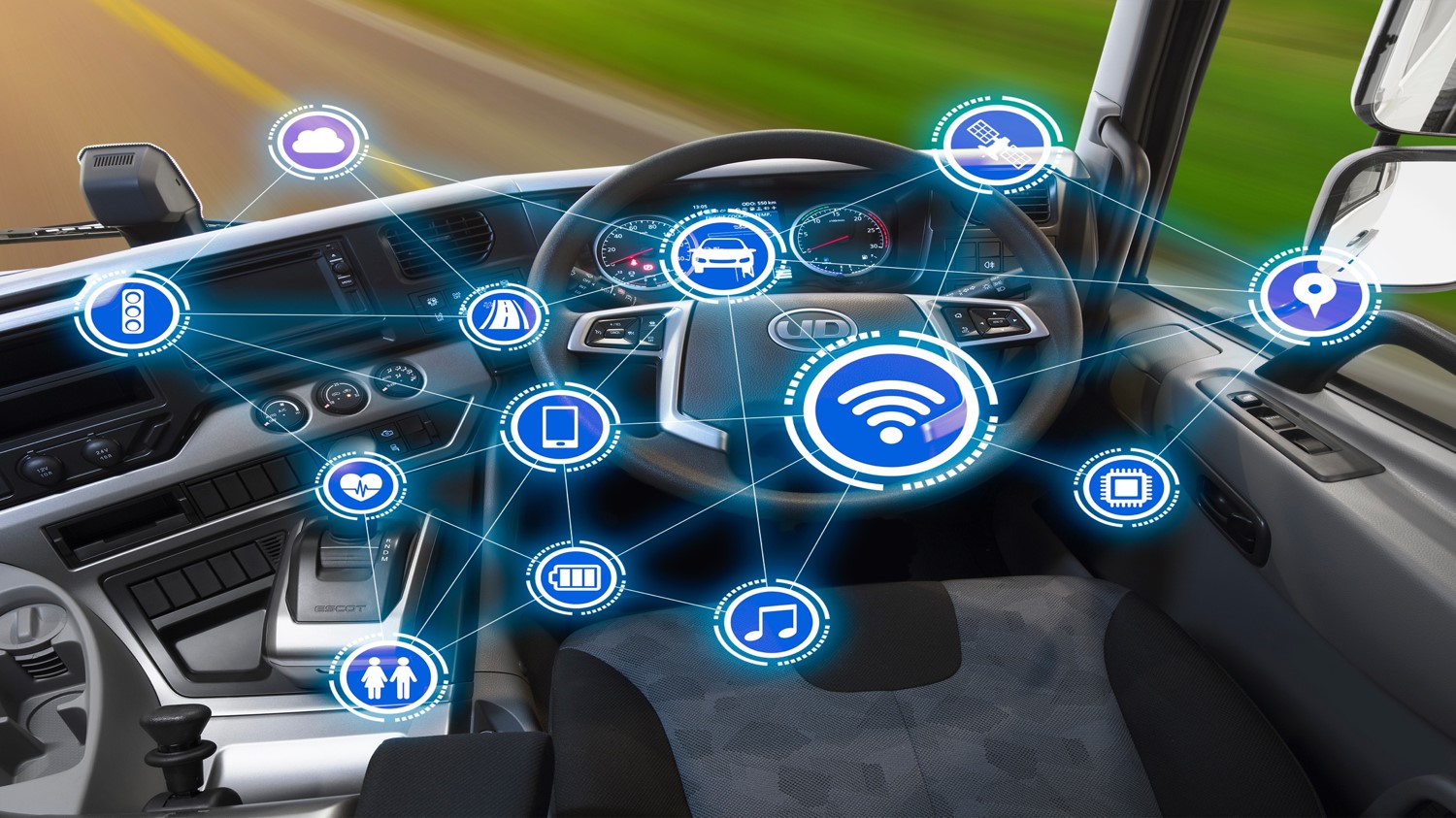 The logistics industry is now experiencing a wave of major changes. While issues such as increased e-commerce and driver shortages have piled up, it has become possible to see that logistics can be greatly streamlined by using connected technology. How should you use connected technology to improve truck safety, deliver packages to general consumers faster and more reliably, and improve the profitability and efficiency of shipping companies?
 In order to widely discuss the future of logistics, UD Trucks will hold an open round-table discussion on the latest trends by the head and developer of connectivity. At the round-table talks, NTT DOCOMO Executive Officer and General Manager of the 5G Innovation Promotion Office Takehiro Nakamura and automotive journalist Kazuo Shimizu will be invited to discuss the possibilities of smart logistics broadly with their respective lectures. 
 ReVision Auto & Mobility will deliver this media roundtable as a special online webinar. Along the way, it also distributes interactively by accepting comments from viewers. In addition, even if it is difficult to watch at the scheduled time, if you register as a ReVision club member (free of charge), you will receive a recorded video at a later date.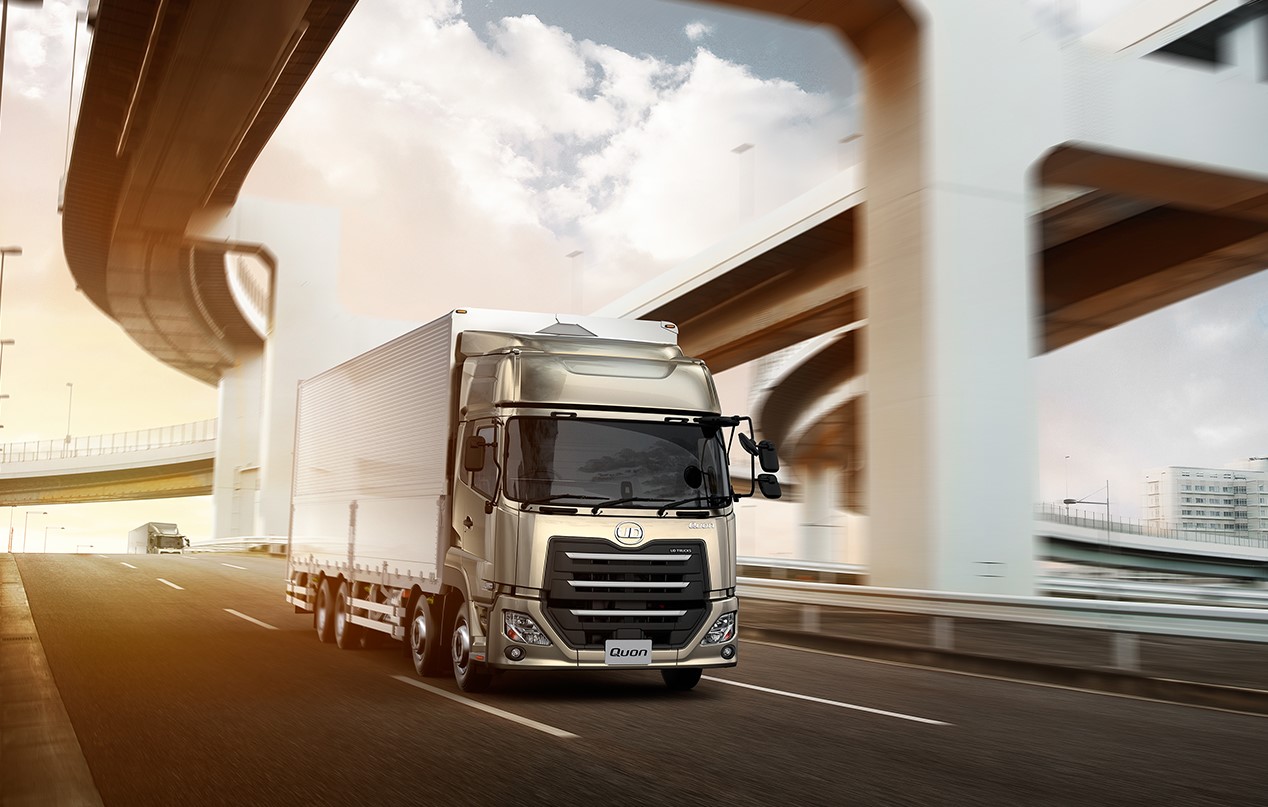 UD Trucks Connectivity Seminar
ReVision Webinar Live Viewing
How connectivity is transforming logistics -Connected trucks usher in a new era of smart logistics-
Thursday, July 11th 2019 13:15 - 14:45
<90 minutes, online streaming live viewing>
13:15〜Opening and Presentations
The value of the connectivity: How it address challenges in the logistics industry 
Satish Rajkumar
Digital Solutions and IT SVP, UD Trucks Corporation

<Bio>
- Senior Vice President, Process and Solutions, UD Trucks Corporation.
- Responsibility for Processes, IT Solutions, Digitization and Connectivity.
- Extensive experience in Information Technology and has worked in various countries in Asia and in Sweden and now Japan.
- Holds a degree in Mechanical Engineering from Anna University Madras and a MBA in Finance & Systems.
- Joined Volvo Group in 2000, and is a member of the UD Trucks Executive Leadership team since 2016.
Chandrika Shetty
Connected Solutions Director, UD Trucks Corporation

<Bio>
- Director, Connected Solutions, UD Trucks Corporation.
- 23 years of experience automobile industry in the field of telematics and connectivity solutions.
- Has worked in India, the United States, Germany, and now Japan.
- Holds a degree in Computer Science from the Mangalore University.
- Joined Volvo Group in 2011, and UD Trucks in 2013.
Koichi Mori
Business Analyst, Connected Solutions, UD Trucks Corporation

<Bio>
- Business Analyst, Connected Solutions, UD Trucks Corporation
- Extensive experience in the fields of telematics, connectivity and digitalization
- In addition to UD Trucks, has worked on connected solutions for Volvo Trucks and call center services for Audi
- Holds a degree in Engineering from Tokyo Denki University
- Joined UD Trucks in 2004
Presentation
How the evolution of communication technology is changing mobility and logistics? 
Takehiro Nakamura
Senior Vice President, General Manager of 5G Laboratories, NTT DOCOMO, Inc.

<Bio>
Mr. Takehiro Nakamura joined NTT Labs. in 1990. He is now SVP and General Manager of 5G Labs. in NTT DOCOMO, INC.
Mr. Nakamura has been working for research and development of the W-CDMA, HSPA, LTE/LTE-Advanced, 5G and C-V2X/Connected Car technologies. He has been engaged in the standardization activities for W-CDMA, HSPA, LTE/LTE-Advanced and 5G at ARIB in Japan since 1997. He is currently the leader of 2020 and Beyond Ad Hoc (20B AH) in ARIB and Acting Chairman of the Strategy & Planning Committee in 5G Mobile Communication Promotion Forum (5GMF) in Japan.
He has been contributing to standardization activities in 3GPP since 1999. He contributed to 3GPP TSG-RAN as a vice chairman from March 2005 to March 2009 and as a chairman from April 2009 to March 2013.
He is also very active in standardization of C-V2X/Connected Car in ARIB and ITS Info-communications Forum in Japan. He is now a leader of Cellular System Application Task Group of ITS Info-communications Forum.
Presentation
The significance of logistics reform on  society 
Kazuo Shimizu
Automotive Journalist、Advisor of ReVision Auto&Mobility

<Bio>
Mr. Shimizu is a graduate of Musashi Institute of Technology, where he majored in Electronics and Communication Engineering. Since making his rally racing debut in 1972, and as the profesional racing driver, he experienced Du Mans24Hours,Nurburgrink24Hours and so on.
He has made his presence known in domestic and international endurance racing scenes while also building writing and speaking career in multiple media. His journalism focuses on driving and safety issues, and as a knowledgeable automotive journalist on fuel-cell cars that draw public attention in recent years, he has significant experience as TV commentator and symposium moderator. In addition, he counts consulting on the international auto manufacturing industry, driving school instructorship, and the goverment automatic driving system project of SIP . He is a jury member of the Japan Car of the Year.
13:55〜Panel discussion
The future of smart logistics enabled by the evolution of connected trucks and communication technologies
Chair (moderator): Kazuo Shimizu
Panelists:Satish Rajkumar(UD Trucks)
Chandrika Shetty(UD Trucks)
Koichi Mori(UD Trucks)
Takehiro Nakamura(NTT DOCOMO)
14:45  End
※ Facilitator: Aiko Hayashi, Science Design, Inc.